---
Four main factors that determine the price of elevator in domestic villa
With the development of the times and the improvement of people's living water products, the requirements for the quality of life at home are also constantly improving. Many owners often pay attention to the price of the domestic villa elevator when decorating the villa elevator. So what determines the price of the domestic elevator in Chongqing? How do we compare shopping?
1、 Equipment costs: We say that domestic elevators and cars are similar in different grades, such as high, medium and low, and the corresponding prices will also vary. The difference of grade is reflected in the driving system, profile material, manufacturing process, safety performance, comfort, beauty and many other aspects of the domestic elevator. The price of the general domestic elevator is about 120000-150000, and that of the high-end elevator is usually more than 200000. So you can choose according to your own economic ability!
2、 Hoistway cost: The domestic elevator is generally composed of two parts: the elevator itself is the elevator car we see, and the elevator hoistway is a space for the elevator car to run. The cost of civil hoistway and sightseeing hoistway is different. The civil hoistway needs you to build the hoistway space in the early stage. This part of elevator company is not responsible for the construction of sightseeing domestic elevator, The elevator car and hoistway are integrated with glass on all sides. The lighting and beauty are better, and the cost of digging and constructing hoistway is saved.
3、 Installation cost: The installation cost is related to the size of the hoistway, the installation location, and the driving mode. The smaller the size, the more the number of floors, the more difficult the installation is. The elevator installed outdoors has more influence factors than indoors. The driving mode is different because of the different complexity of their structures. The more complicated the installation is, the more troublesome the natural cost will increase.
4、 Maintenance cost: As a large household equipment, the service life of the domestic elevator is more than 20 years, so the maintenance after installation is also an important link, and the annual maintenance is also an expense, so when purchasing the domestic elevator, you should consult whether the later maintenance will be timely and how often? How much is the price?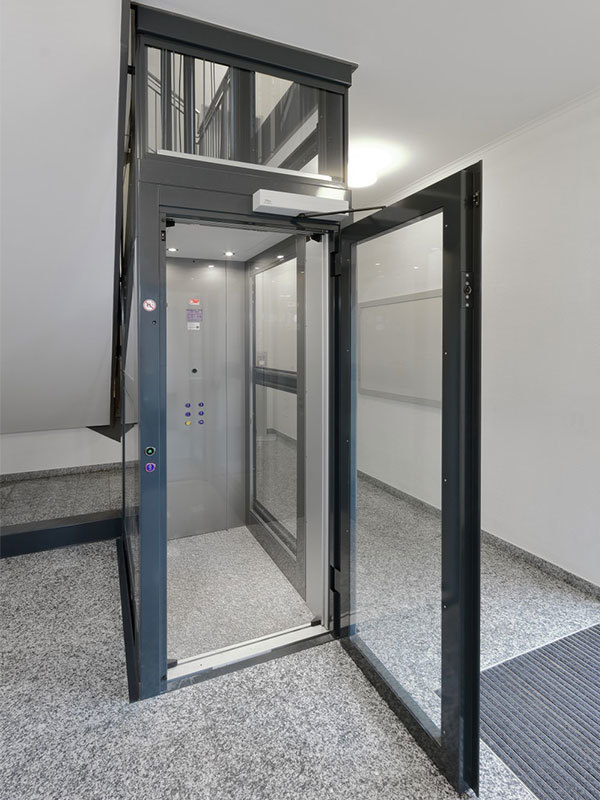 Jiangsu Montmery Elevator Co., Ltd.
---
©2023 Jiangsu Montmery Elevator Co., Ltd.