---
Three steps for safety inspection of domestic elevators
After using the domestic elevator, it is necessary to conduct a safety check on the domestic elevator. So how to carry out safety inspection on domestic elevators?
First of all, lift car&hoistway shall prevent accidents caused by "door opening and elevator walking"
After completing the functional inspection of the important parts of the machine room, the inspector opened the elevator floor door with a triangular key and came to the top of the elevator car. Looking down from the 30-storey building, the dark well bore a chill. "Non-professional personnel should never use the triangle key to open the elevator door to prevent falling accidents."
On the car roof, the inspector stood on the car roof and opened the elevator door layer by layer, carefully observed the locking condition of the elevator floor door, and measured and checked the effectiveness of the electrical safety circuit. "The door system is the most frequent part of elevator failure, and is also the part where Z is prone to elevator accidents. Through daily maintenance and safety inspection and detection, we can eliminate the situation that elevator door is very easy to cause accidents."
Secondly, the elevator machine room focuses on the inspection of elevator "brake" - holding brake
The inspectors first need to come to the elevator machine room to measure the temperature and environment of the machine room. According to He, the manager of Anhui Oriok Elevator Company, the normal operating conditions of the elevator machine room are relatively harsh, and the temperature must be between 5-40 ℃. Too high temperature and too much dust may cause the elevator control system to malfunction, which may lead to frequent machine crashes. The inspectors also focused on the "brake" - holding brake of the elevator, and carried out the no-load upward brake test of the elevator.
Step 3: The safety protection device in the elevator pit shall be prevented from rusting due to humidity
After completing the inspection of the elevator shaft and the top of the car, the inspectors came to the third floor and entered the elevator pit. "The leakage of water in the elevator pit or the humidity of the environment caused by the substandard construction quality can easily lead to the rust of the safety protection devices such as the pit tension wheel switch, which leads to the stoppage of the elevator, which is one of the important reasons why some newly installed elevators have frequent failures."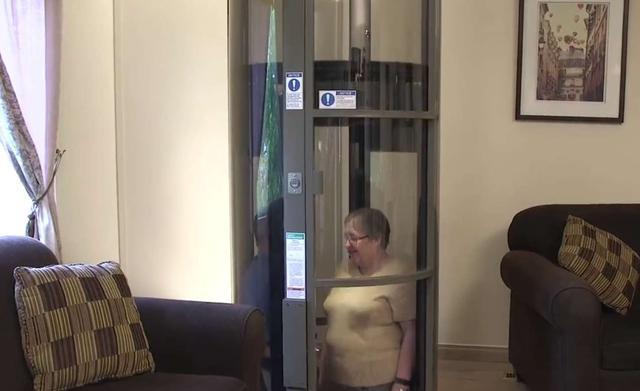 Jiangsu Montmery Elevator Co., Ltd.
---
©2023 Jiangsu Montmery Elevator Co., Ltd.